Diamond Detailing specializing in the art of professional automotive reconditioning & auto detailing; serving Guelph, Kitchener, Cambridge, Waterloo, Fergus, Elora, Rockwood and area.
We provide professional auto detailing
for Guelph car, truck and recreational vehicle dealers.
More info
Fully trained reconditioning experts, experienced in new car deliveries, used car deliveries, auction cars and showroom displays.
Services also available for fleets, limousines, body shops, insurance companies, corporate car services and lube shops.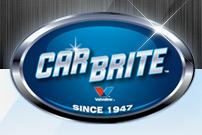 Professional Detailing Reconditioning Products
Guelph auto detailing, car detailing and more.
Diamond Detailing, a Guelph professional car care centre offering car cleaning services including: automotive detailing, interior detailing, exterior detailing, over-spray removal, tar/sap removal, paint decontamination, odor removal, waxing, sealants, window tinting, paint protection, fabric protection, rust protection, leather protection and more.......



Customer testimonials
See what clients say about the Guelph auto detailing experts.
"It's like having a new car" says Janet Tolsen
"You are simply amazing, a true expert" says Dan Marshall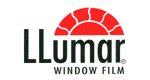 Llumar Window Tinting
World Class Surface Finishing

Before and after photos
See the Diamond Detailing difference. Photos of cars, trucks and vans before and after professional automotive detailing.
Visit Our Store